A RED TIGER
€10,000

EXCLUSIVE!
We're back with another fresh, exciting, and most importantly, exclusive
€10,000

promotion with RegTiger!
All you need to do is spin RedTiger's Regal Beasts, Dragons Fire INFINIREELS, Cash Ultimate, Night Roller, and Pirates Plenty Megaways, climb the in-game leaderboard and be in with the chance to win a share of the
€10,000

prize pool!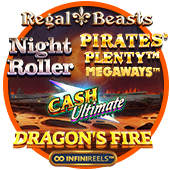 SPIN
RedTiger's amazing qualifying games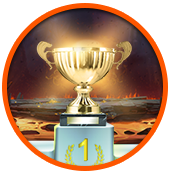 PLAY
If you spin €1 & win €5, the score will be 5 leaderboard points!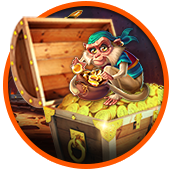 WIN
Be in with the chance to win a share of the €10,000 prize pool

Promotion Terms

Promo runs from 27.04.21 7 am GMT-03.05.2021 7 am GMT.
Promotion in association with RED TIGER

Players must play on qualifying games Regal Beasts, Dragons Fire INFINIREELS, Cash Ultimate, Night Roller, Pirates Plenty Megaways – to be in with the chance of winning the below prizes.
Tournament based on Sum of single highest win in relation to bet.
If multiple slots are selected with the Sum of Single Highest Win In Relation To Bet option then the best scores from all of the participating slots are summed up.
Example: A player spins €1 and wins €5. Then the score will be populated as 5 according to the formula below.

Win/Bet=Score Minimum bet rate: €0.10

1st place –€2,500
2nd place – €1,500
3rd place – €1,000
4th place – €750
5th place – €500
6th-10th Place – €250
11th-20th – €100
21st-50th – €50

Leaderboard shows in the promotional games themselves.
No wagering will be required on money prizes.
Cash prizes are subject to being withdrawn after being rewarded.
Winners will be notified on 04.05.2021 by 3 pm GMT by email and Support.

20210430.10